Hi, my name is Mads. I first visited Thailand in 1986, and it was love at first sight. Until I moved permanently to Thailand in 2004, I visited many times.
But, it was not enough only to visit Thailand on holidays, so, I left my home country Denmark and moved to Thailand for good. It is a decision I have never regretted.
I love exploring Thailand, driving from place to place, and taking pictures. I've driven more than 500,000 kilometers around Thailand and been pretty much everywhere.
I started using Google maps in 2015 to keep better track of where I've been. I've uploaded over 25 thousand photos to Google maps, which have been viewed nearly 50 million times.
You can see my Google Guides profile. Click here…
Below is a map from Google of the places I've visited since 2015.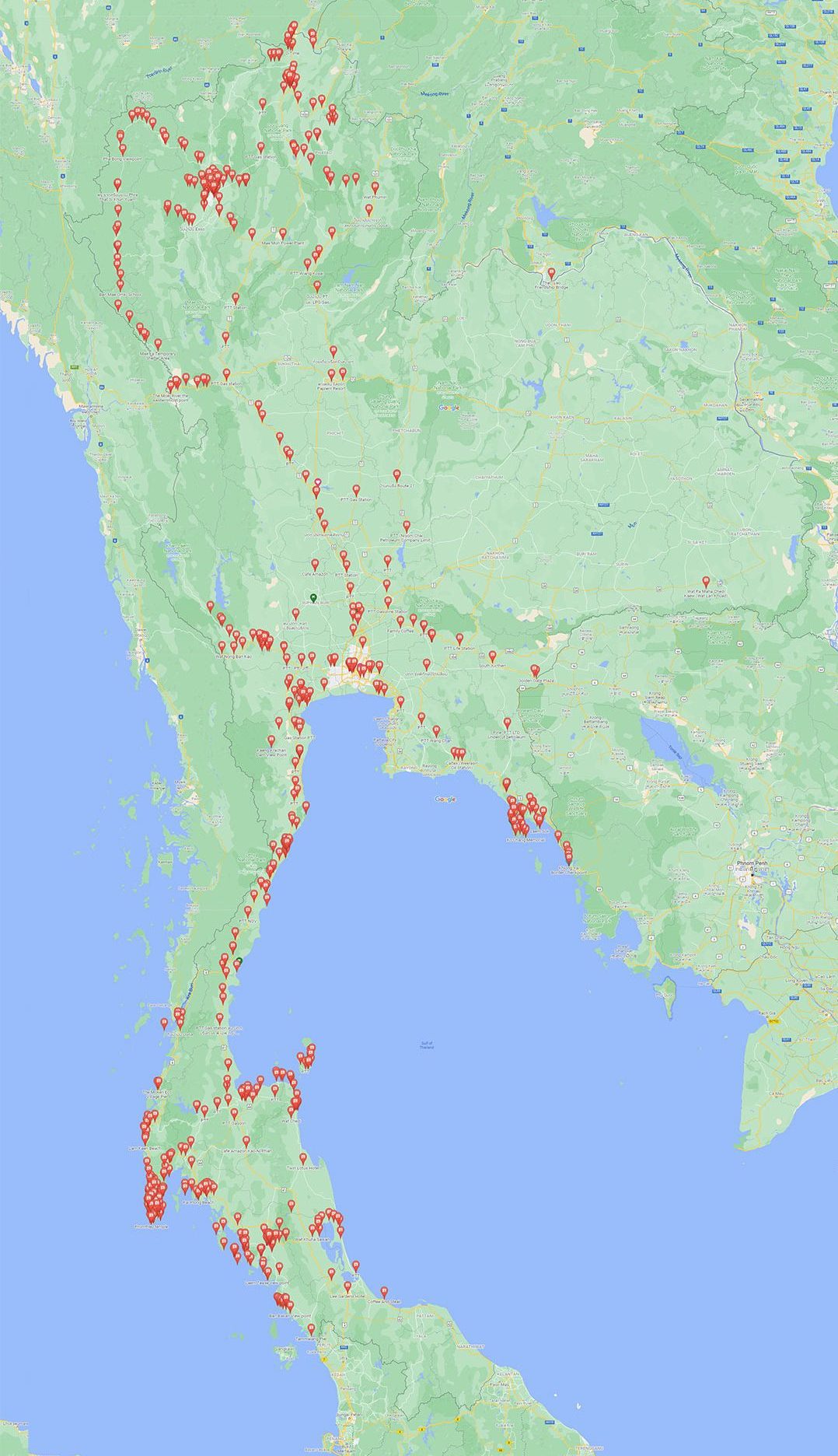 The red dots on the map is only the places I have visited since 2015, and I started to use Google maps. If I had included the places I have seen since my first visit in 1986, there would have been a lot more red dots on the map 🙂