"Pad Krapow Moo" as Stir-fried pork with basil is called in Thai
Pad Krapow Moo is a delicious, quick, easy-to-make, inexpensive everyday dish. It can be served with rice, pasta, or boiled potatoes.
Typically Pad Krapow Moo is with pork. "Moo" means pork in Thai, but you can also use chicken, beef, or fish, depending on your preference. And the meat doesn't need to be minced; you can also use meat chopped into small pieces.
You can adjust how spicy you want your dish by adding more or less chili. The chili seeds make the dish spicy, so use only some of the seeds if you want less spicy.
Although it's not original, I've added some carrots to this version of Pad Krapow Moo. You can also choose other extra vegetables, depending on what you like.
The large chili and fresh peppercorns are only used as a garnish. The amount of small chilies determines how spicy the dish will be.
In particular, it is the seeds that are inside the chili that are spicy. So if you like the taste of chili but don't want it to be too spicy, take out the seeds.
You can add a fried egg or two on top before serving.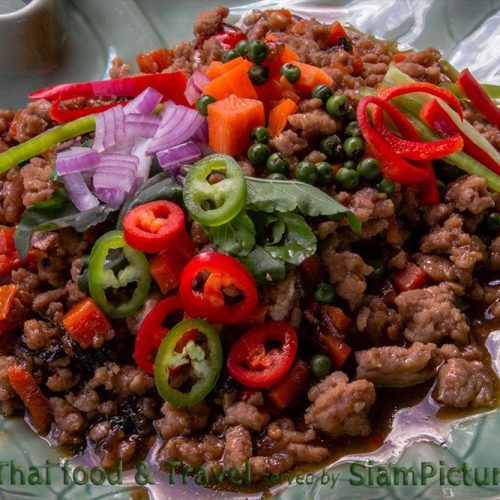 Stir fried pork with basil
Stir fried pork with basil or in Thai "Pad Kra Pow Muu".
Ingredients
250

gram

Minced pork

You can also another kind of minced meat, depending on your preferences

2

cloves

garlic

2

1/2 pieces

Big Red and Chili peppers

These chilies is only used for garnish, and is not necessary for the taste.

3

pieces

Small hot chilies

1/2

stem

Fresh green pepper corn

The fresh pepper is only used for garnish, not used originally in the dish. I think it give a nice taste, so i add it when i can get it.

1

piece

Onion

3

stems

basil leaves

1/2

pice

Carrot

You do not need to add carrot, I only add it to get extra vegetables.

1/4

tbsp

Black soy souce

Used mostly to give color, so you can use a gravy browning.

3

tbsp

Palm oil

2

tbsp

Oyster sauce

1/2

tbsp

Brown unrefined sugar

1

tbsp

Soy sauce

3

tbsp

Water

For more taste use a soup stock.
Notes
Start by preparing all the ingredients. Having everything weighed and ready before you start frying is much easier.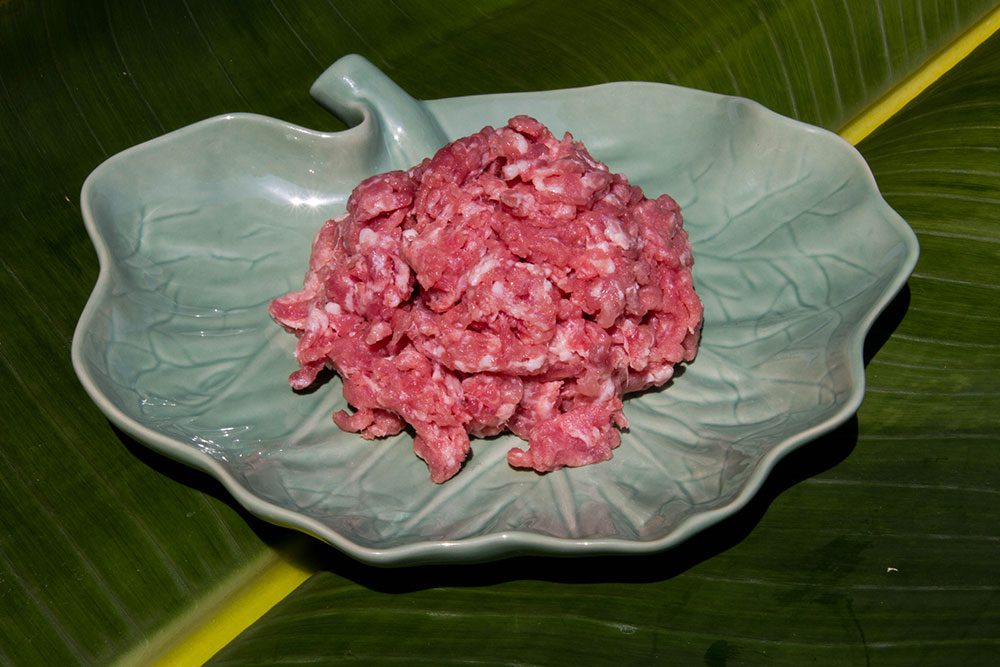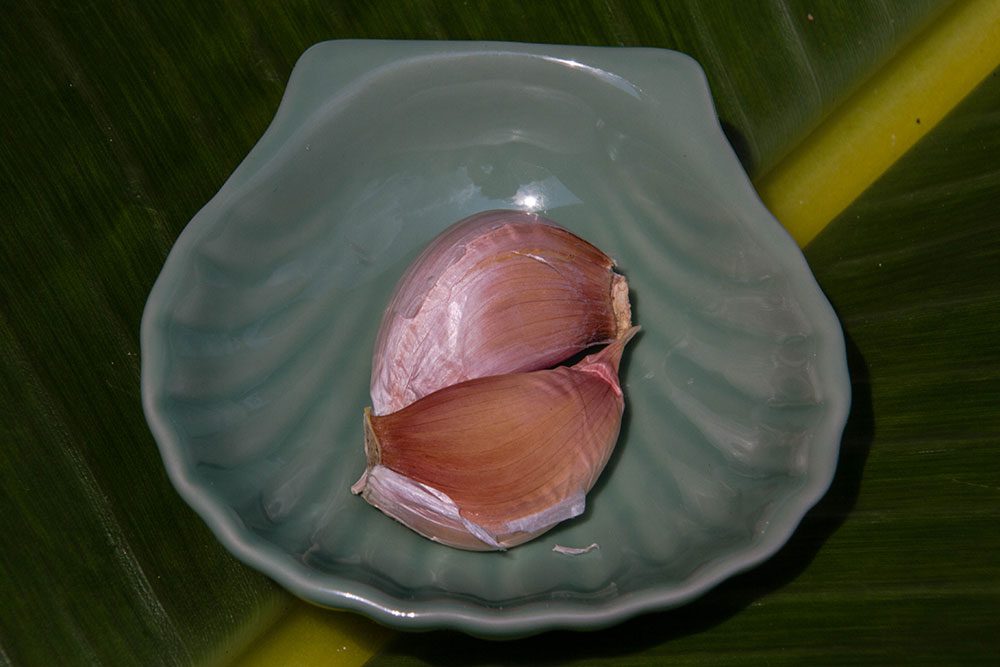 Two pieces of big chilies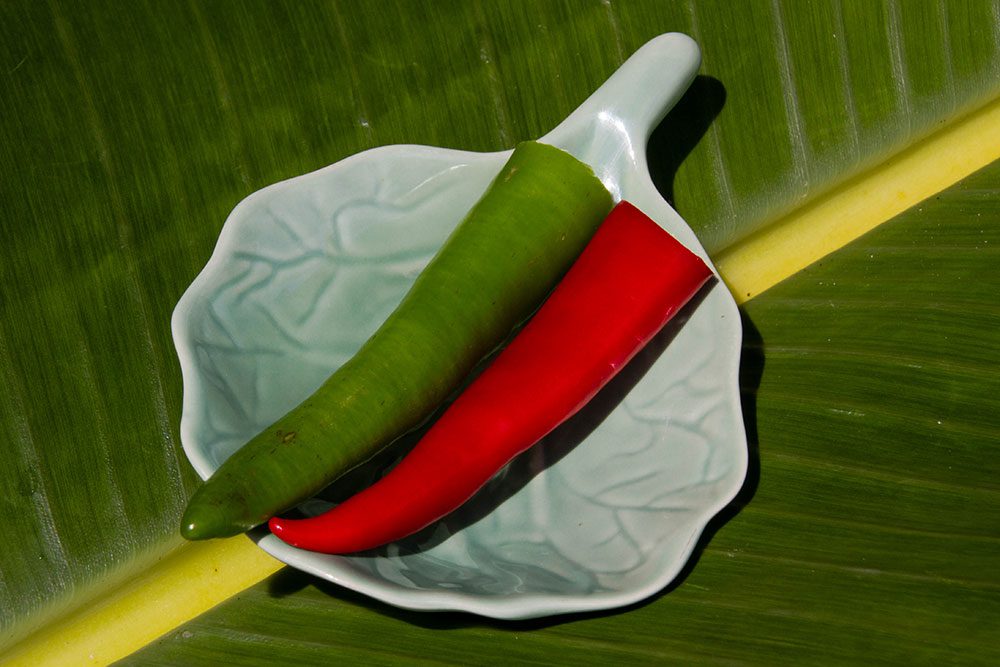 Tree Small hot chilies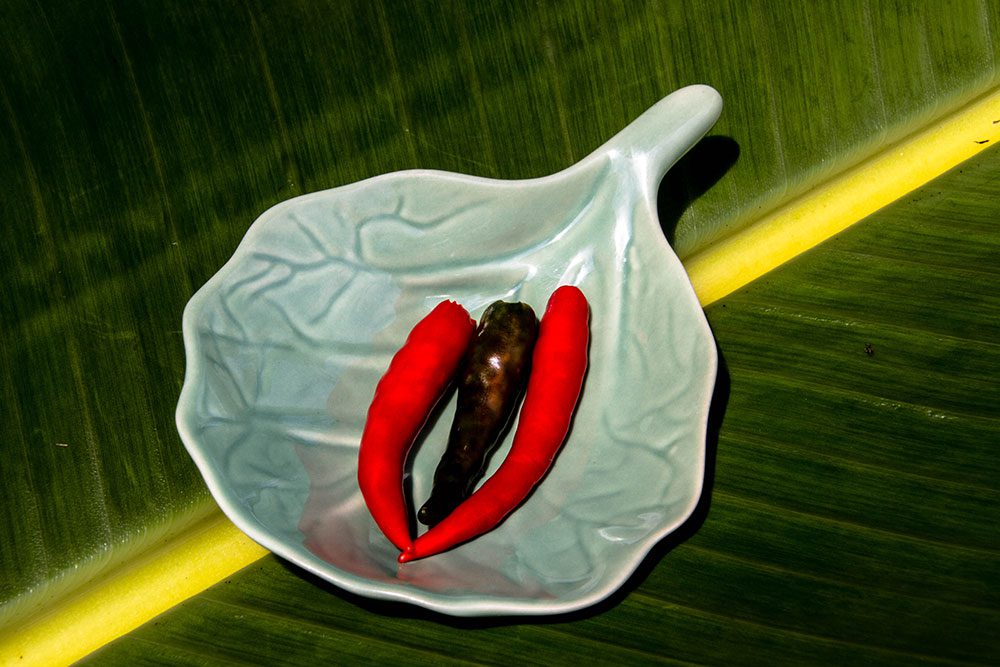 Fresh green peppercorn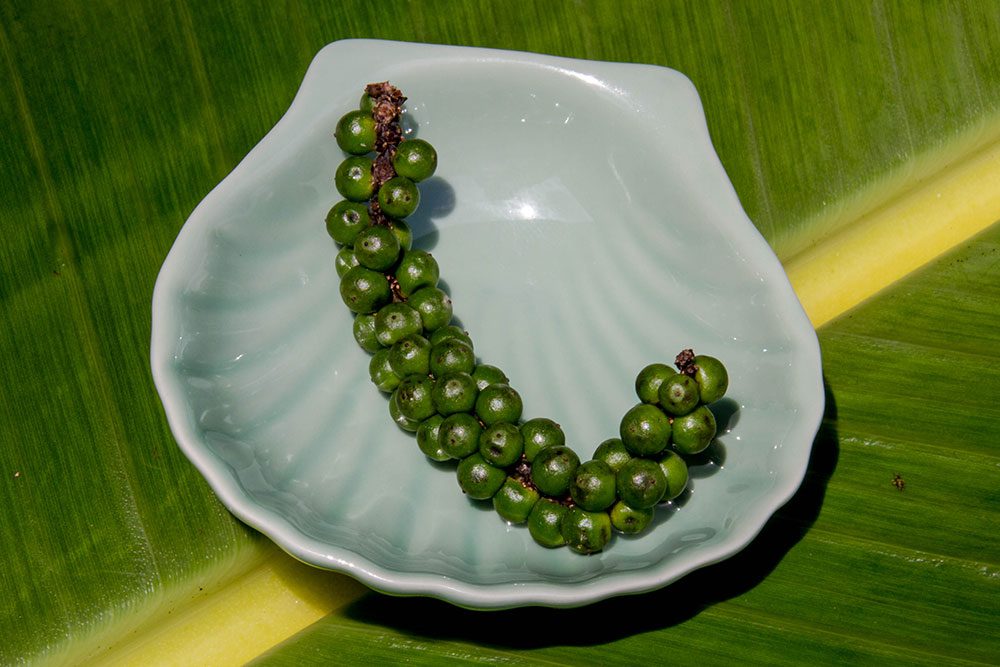 Strip the fresh peppercorn off the stem.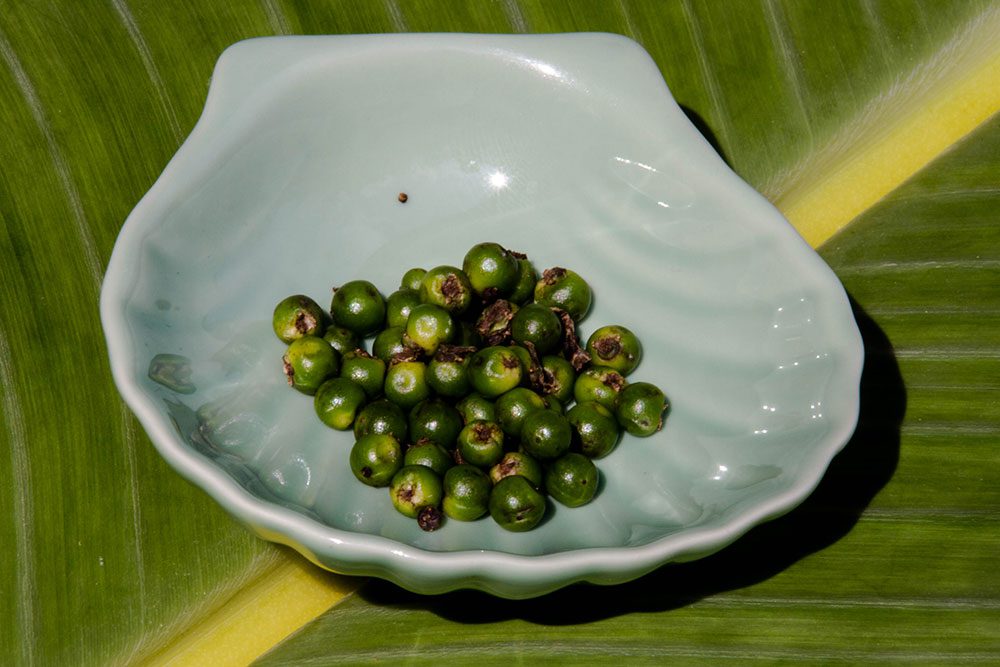 Chop the onion into small pieces.
Three of branches of basil
Strip basil leaves off the stems.
One carrot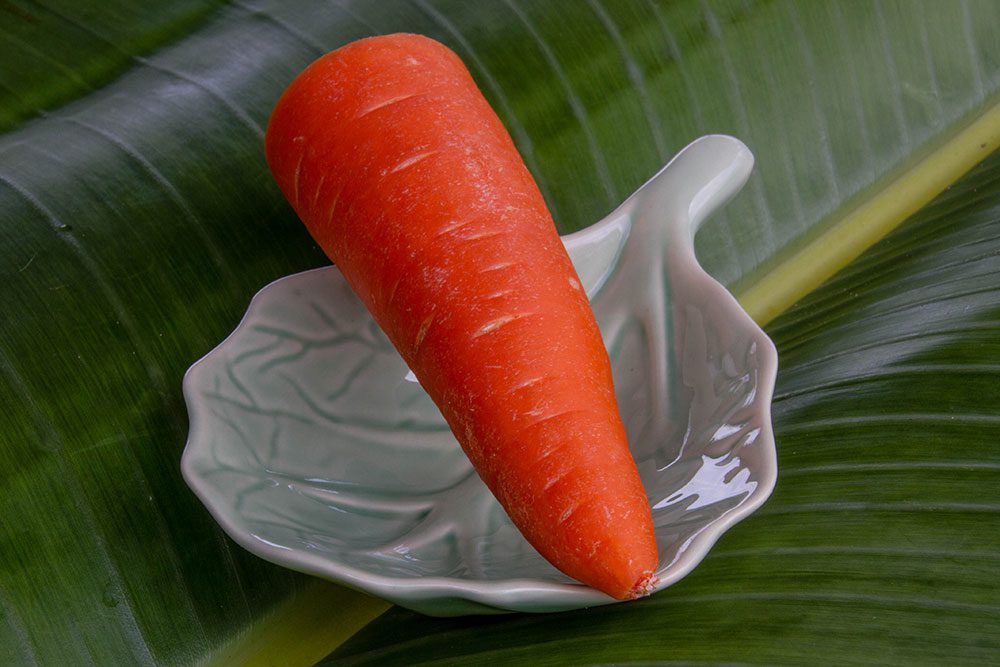 Chop the carrot into small pieces
Set aside a little of the onion, carrot, and basil leaf for garnish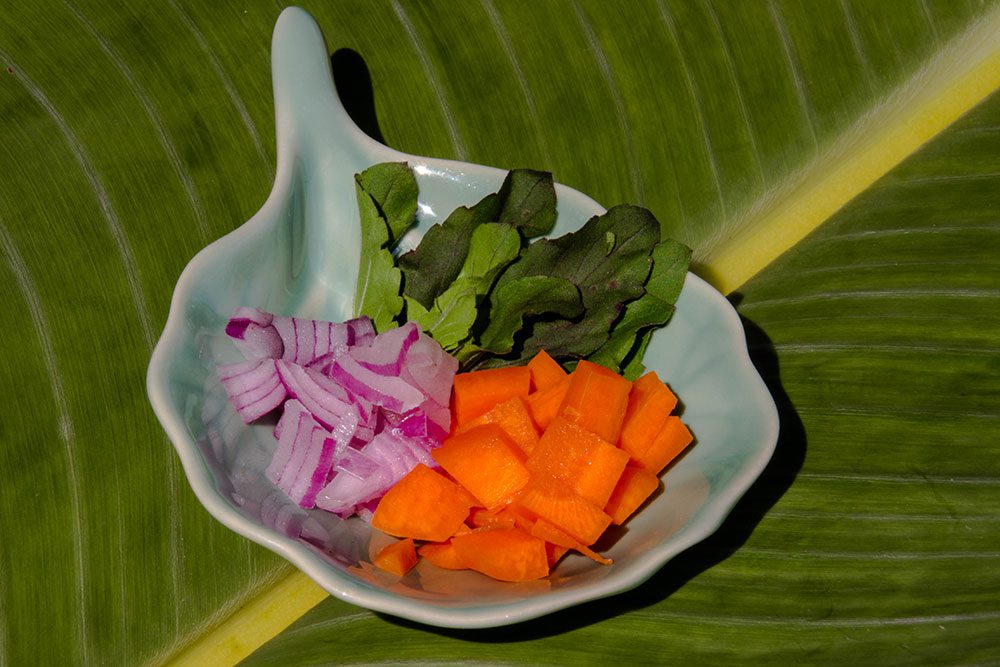 1/4 tbsp Black soy sauce
Tree tbsp of oil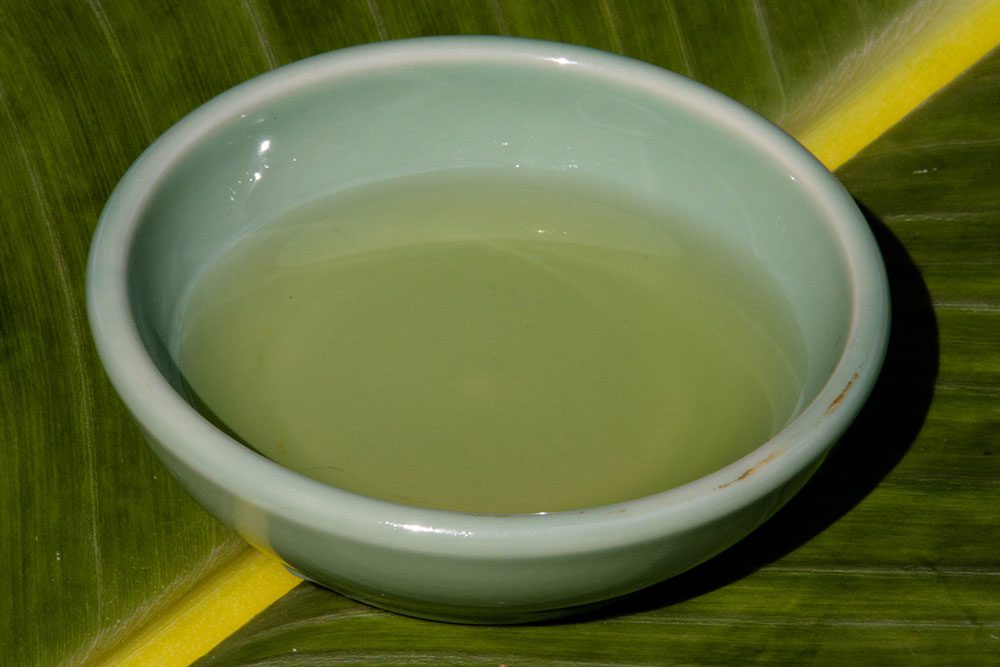 Two tbsp  oyster sauce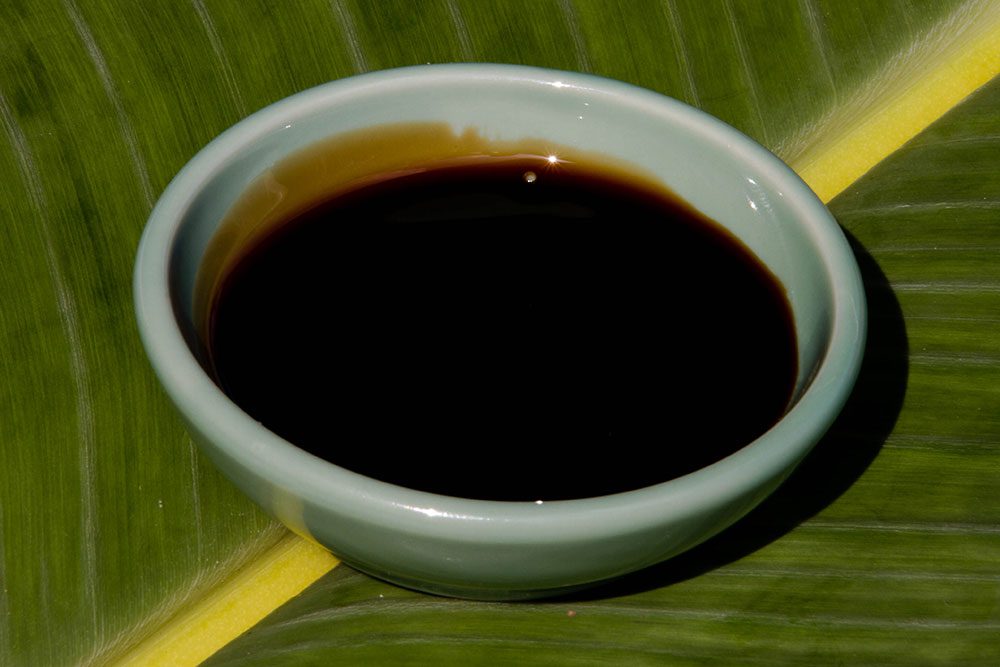 Two tbsp of brown unrefined sugar
One tbsp of soy sauce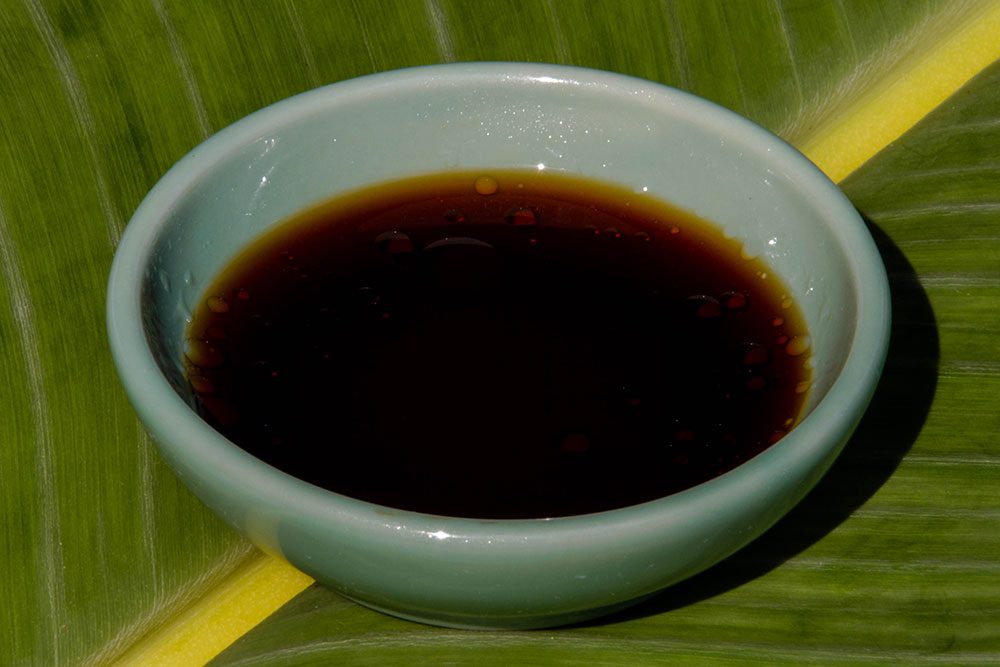 Arrange all the ingredients so they are easy to reach when frying. You could arrange them in the order in which they will be needed
Heat the oil in a wok or a large frying pan until it is medium-hot. You can  place a little piece of garlic in the oil, then it is easy to see when the oil starts to boil it is ready.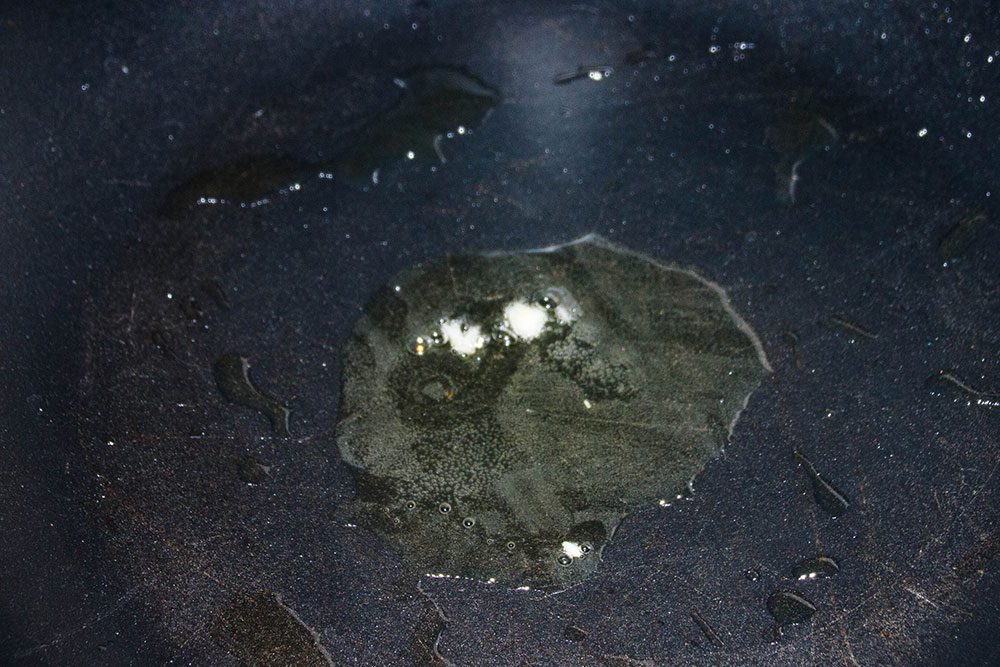 Then add garlic, onion, and only 1/2 of the chilies. You can add more chilies later, this way it is easier to control how hot the dish gets.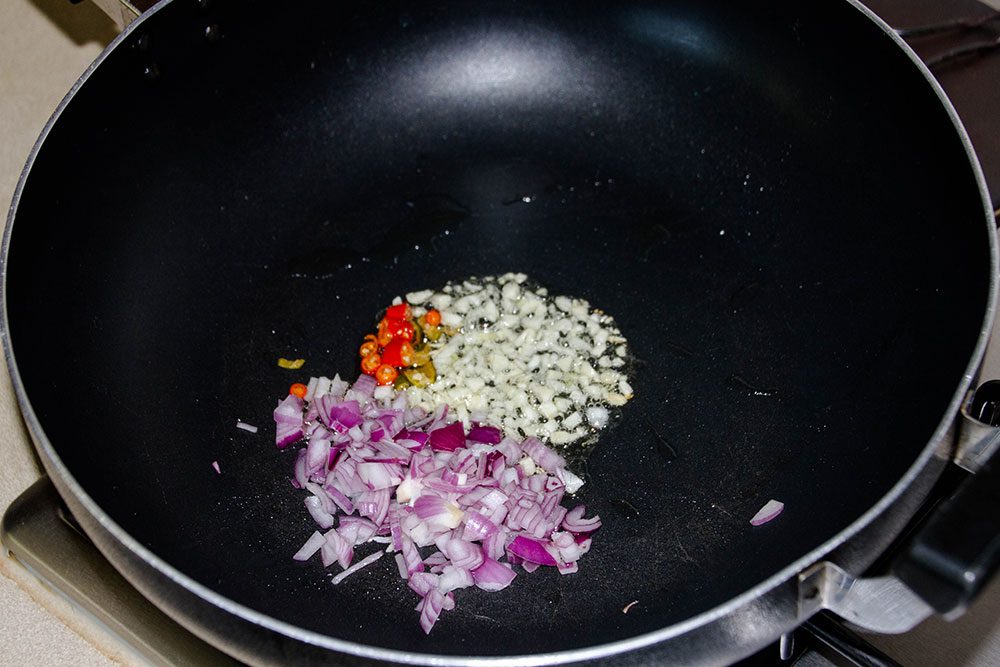 Stir it until the garlic starts to become yellow.
Add the minced pork.
Stir it until the pork is well done.
Add the carrots, add water or soup stock, and stir until the carrots are ready.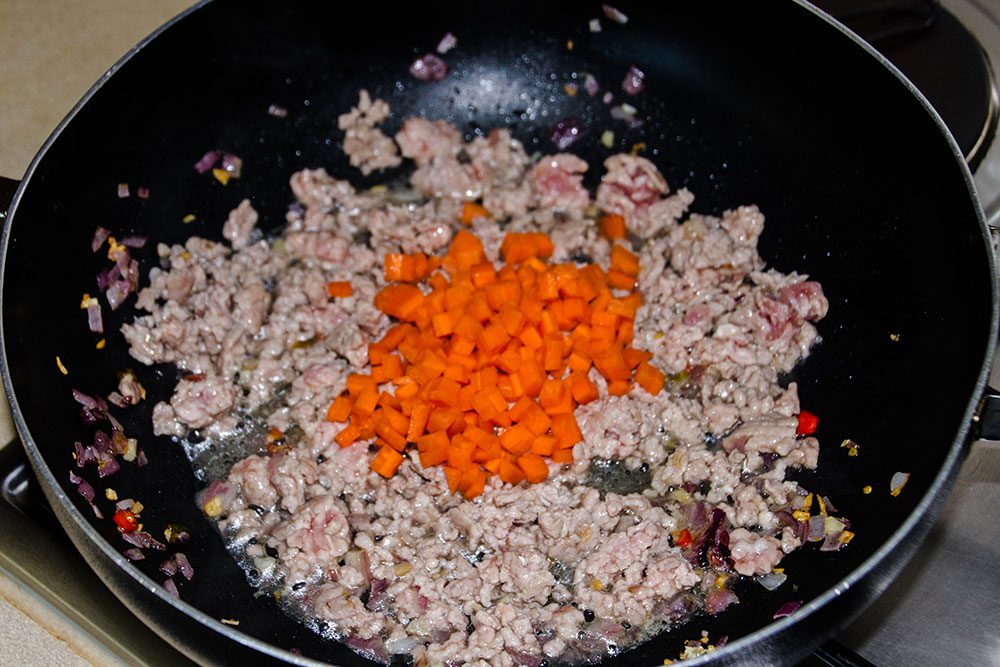 Add the basil leaf, and season with salt, sugar, and sweet soy sauce, and you can add more soup stock and let it boil down if you want more taste. Add more of the small chilies if you want your dish hotter.
Make sure you add enough water or soup stock so there is some sauce for the dish, so it does not get too dry.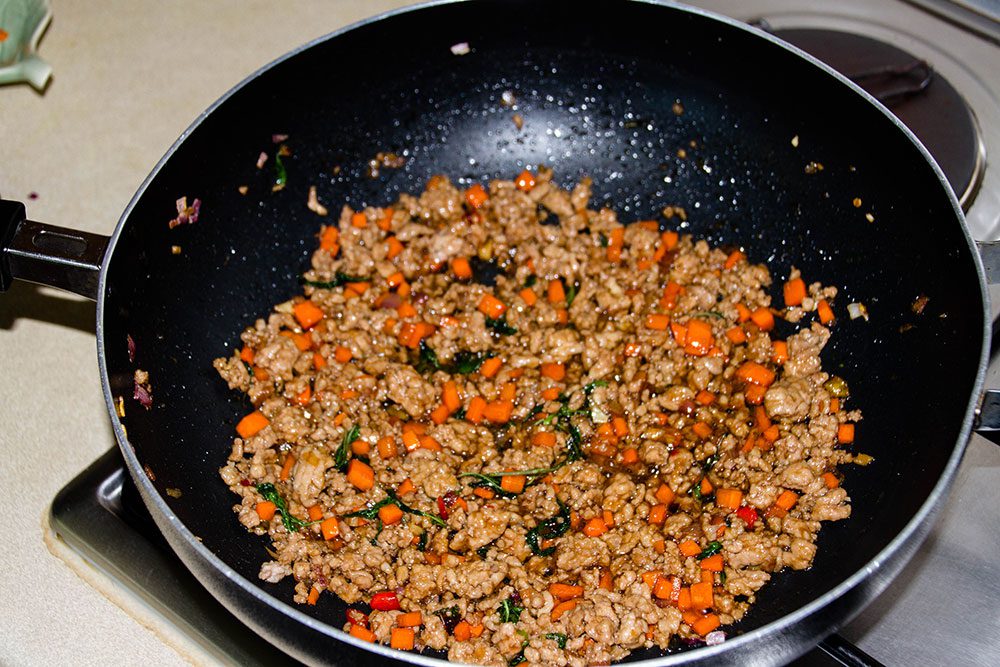 Arrange it on a plate with the garnish, so it looks delicious. Enjoy 🙂