What to do in Phuket? See all the Top Activities and Attractions so you will get the best Phuket can offer
"What to do in Phuket?"A question I've asked a lot throughout the years.
While Phuket's claim to fame may be its exquisite beaches, the island has a wealth of offerings beyond its sandy shores.
Get the stories and pictures from my many adventures to all corners of Phuket.
I hope the list can help take your vacation to new heights and ensure you get an unforgettable time on the island of Phuket.
I will always explore, so the list remains a work in progress.
Phuket beaches, discover what made Phuket famous
These beaches are truly stunning, from powdery white sand to crystal-clear turquoise water. Discover what makes Phuket beaches unique, where to find the perfect beach, and whether any secret beaches still exist.
James Bond Island, a once in a lifetime experience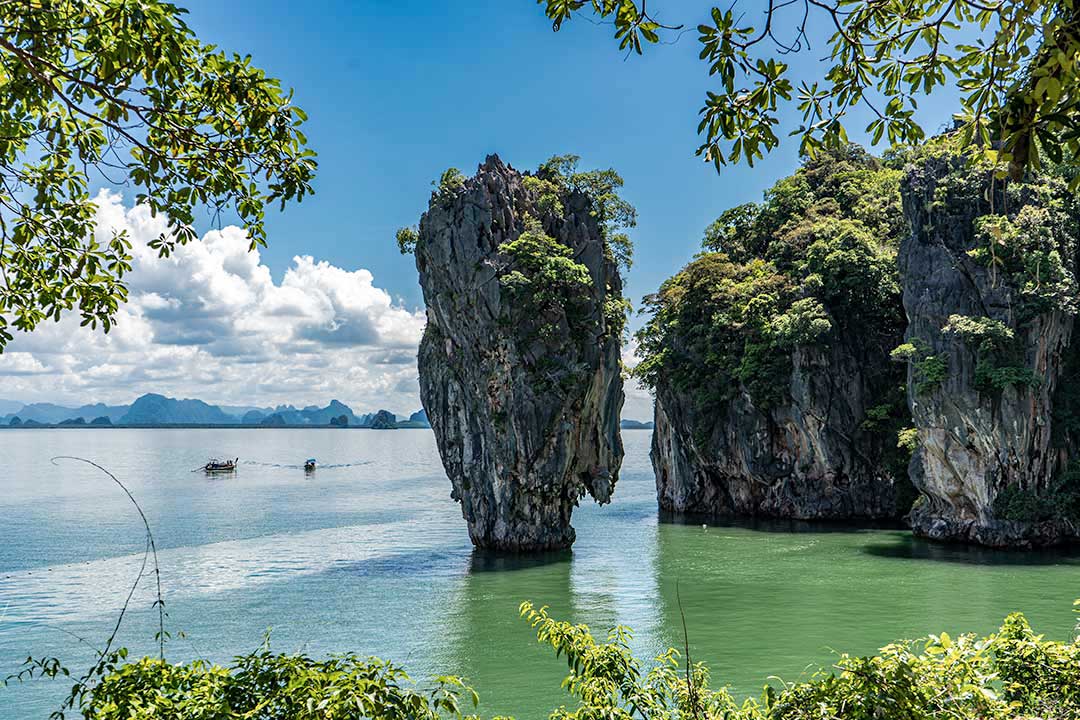 The island was made famous by the 1974 James Bond movie "The Man with the Golden Gun." The boat trip to the island is a tour, especially if you book a private boat tour to explore at your own pace, as I did. This stunning limestone island offers a once-in-a-lifetime experience. 
Big Buddha and a stunning view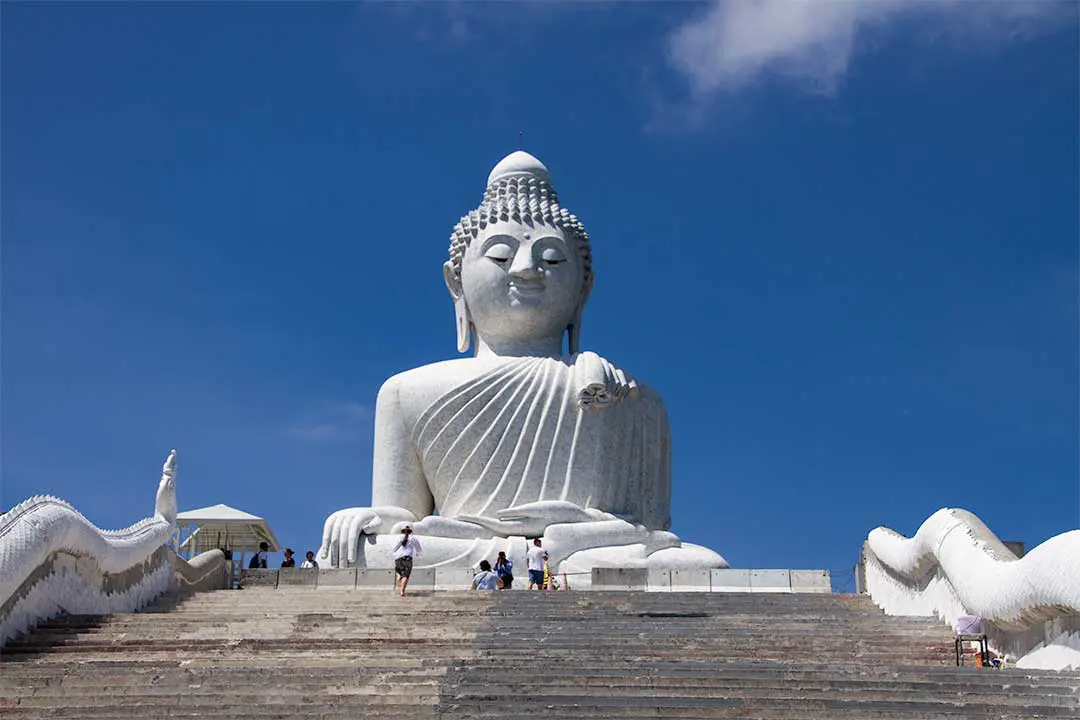 The Big Buddha in Phuket offers stunning views and a serene environment for contemplation. In addition, its beautifully landscaped temple grounds provide ample opportunities for reflection.
Phuket Old Town - Discover the Unique Blend of Cultures: A Journey Through Time and Culture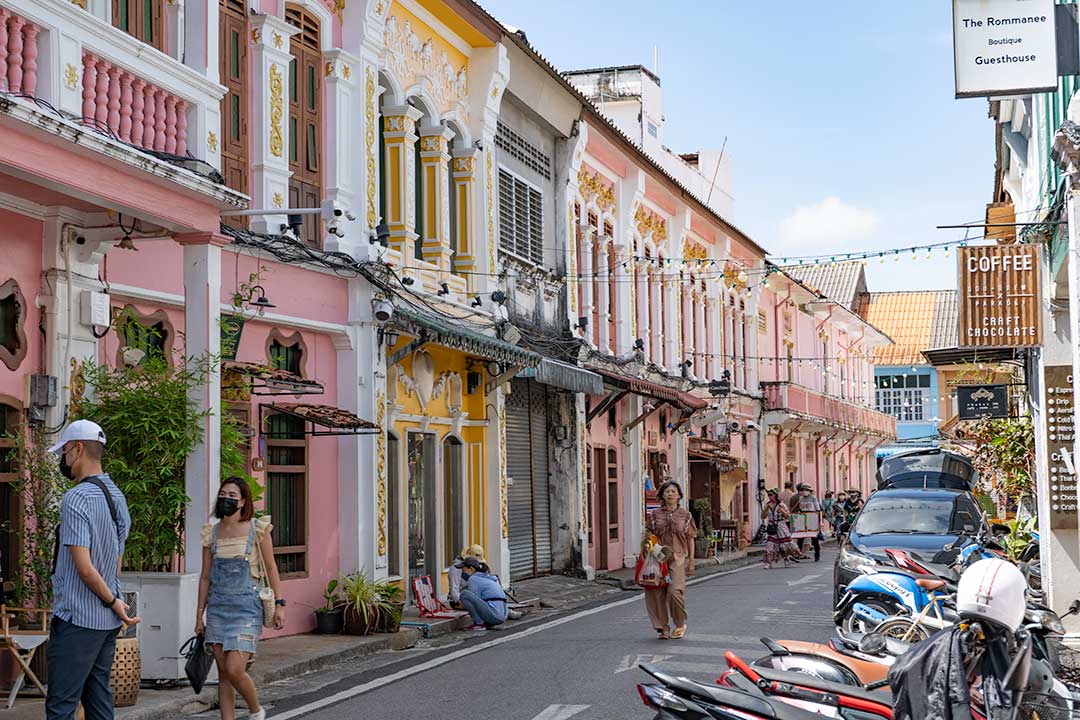 A charming destination that reflects the unique blend of Chinese, Malay, and European influences.
From the stunning Sino-Portuguese architecture to the vibrant Sunday Walking Street Market, there is something for everyone to enjoy in this fascinating part of Phuket.
Walk through Thalang Road, Dibuk Road, Soi Romanee, and Phang Nga Road to experience the town's cultural fusion and visit local attractions, such as Chinese shrines and temples, museums, and local eateries, to discover the Peranakan culture.
Experience the Historic Charm of The On On Hotel in Phuket: A Journey from Tin Miners' Rest to Hollywood Fame
From its establishment in 1929 to house tin miners and traders, its decline with the fall of the mining industry, to its cinematic revival in the Hollywood movie "The Beach" starring Leonardo DiCaprio.
With its unique blend of tradition and modernity, The On On Hotel provides a living museum experience, allowing guests to immerse themselves in the rich history and culture of Phuket.
Phang Nga Bay: A Spectacular Journey to Iconic Destinations!"
Embark on an unforgettable adventure in Phang Nga Bay. Visit iconic destinations such as James Bond Island, Koh Panyee Village, and the enchanting lagoon at Koh Hong.
While I prefer a more personalized experience with a private boat, a group tour can also be an adventure. So make sure to make the right choice to make your Phang Nga Bay trip memorable. 
Promthep Cape: Uncover Phuket's Hidden Gem for Breathtaking Sunsets, Rich History, an Unforgettable Adventure
Explore stunning landscapes on hiking trails, witness spectacular sunsets, delve into the rich history of the cape.
Learn its significance in Thai culture, and marvel at the iconic lighthouse. Pay respect at the fascinating shrine.  Build your own stone stack Get to know Prince Abhakara Kiartiwongse, a key figure in Thai history. Start planning your unforgettable adventure to Promthep Cape now!
Rawai Seafood Market: A Culinary Adventure Phuket's Seafood Paradise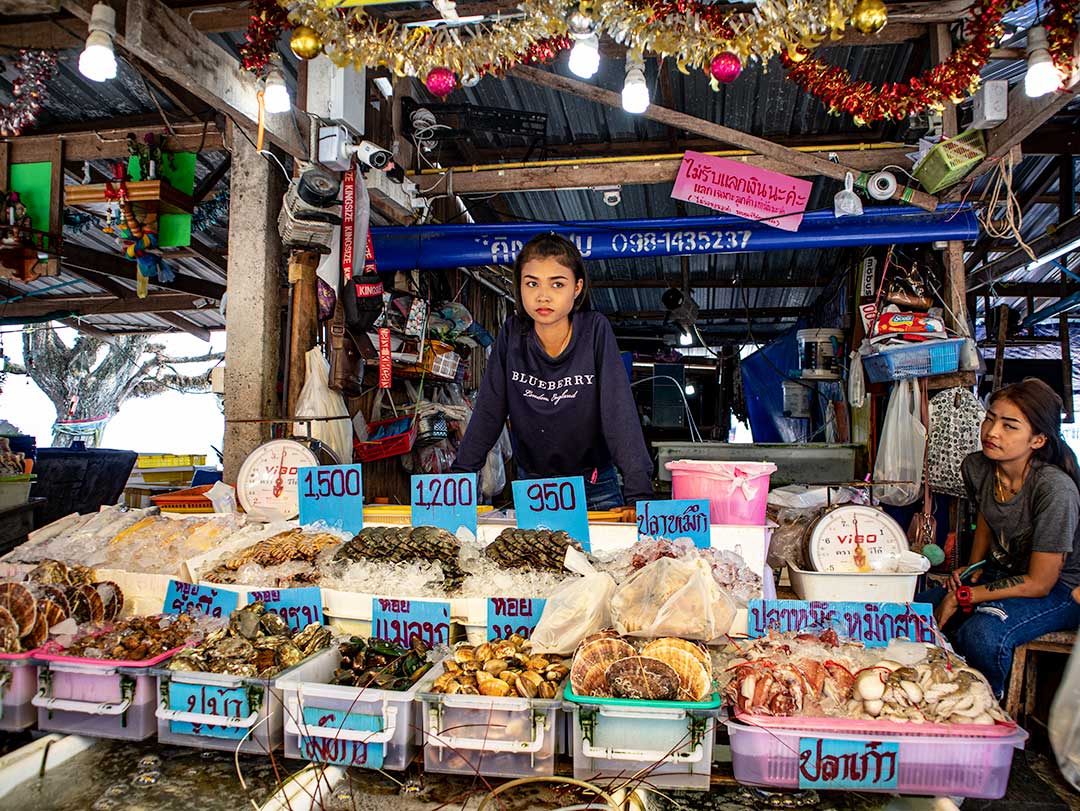 It is a must-visit destination offering a wide array of fresh seafood and a unique cultural experience. Indulge in the freshest catch while preserving the rich history of the local sea gypsies. Dive into the art of bargaining and savor your seafood selections, prepared by nearby restaurants. 
Phuket Downtown Market the oldest market i town.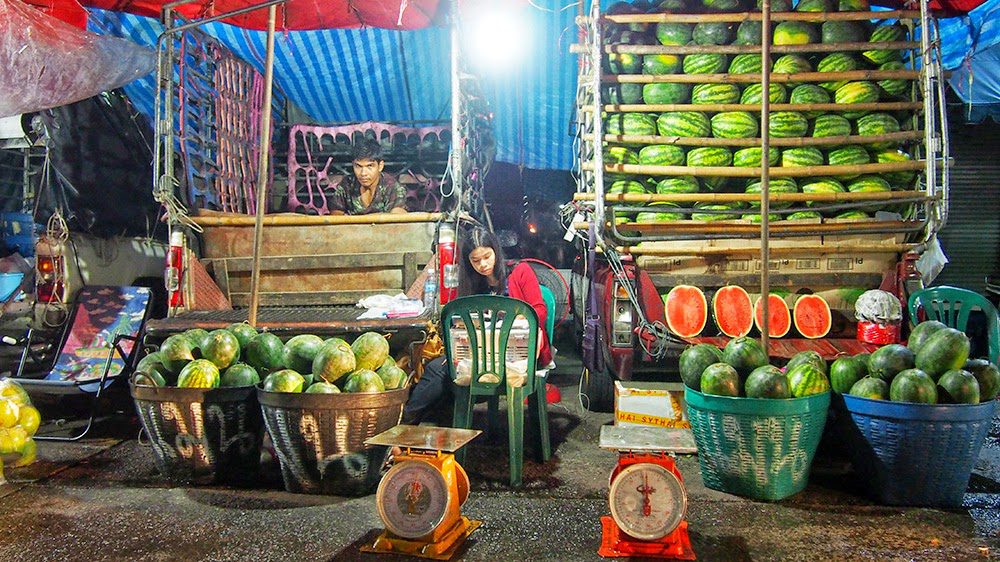 Phuket's downtown market is a must-visit destination for anyone who loves to experience the local culture and cuisine. This oldest market in Phuket town boasts an extensive range of food and merchandise stalls that cater to the needs and wants of locals and tourists alike.
From fresh produce to ready-to-eat Thai snacks, the market is a haven for foodies and bargain hunters alike
Unveiling the Majestic Samet Nangshe Viewpoint: A Journey into Tranquility
Unleash Your Sense of Adventure at Khao Sok National Park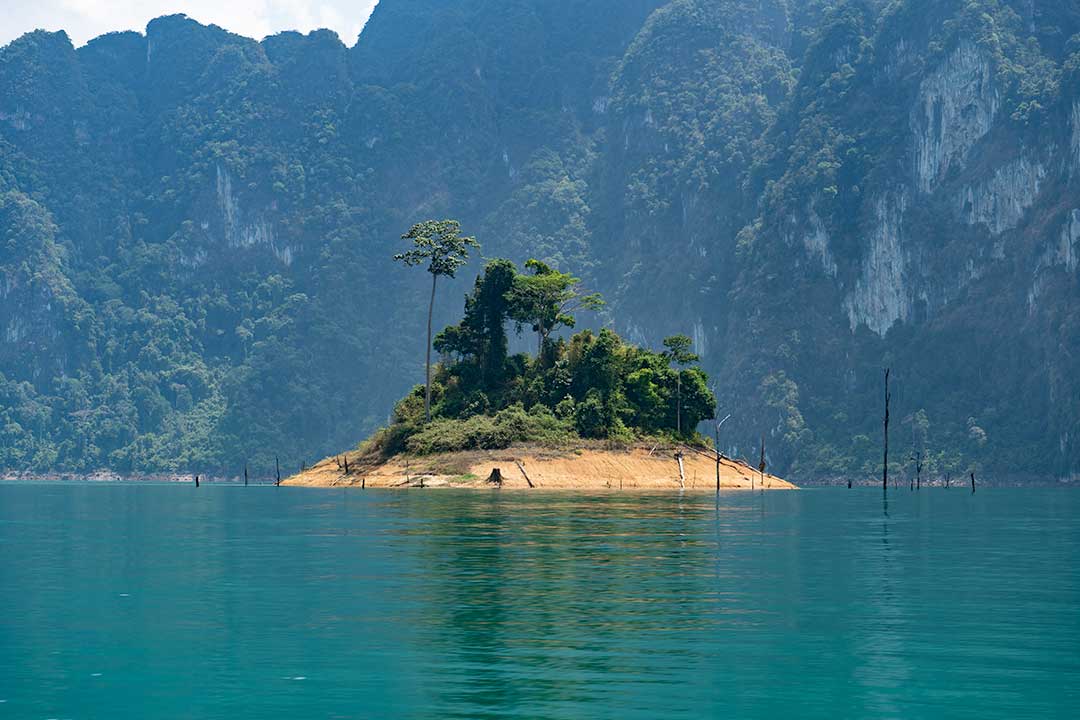 Embark on an unforgettable journey to Khao Sok National Park, located just a few hours away from Phuket, and immerse yourself in its untamed wilderness.
From scenic road trips through surreal limestone landscapes to exploring the mesmerizing Cheow Lan Lake with its floating bungalows, this hidden gem offers a range of experiences, including cave exploration, jungle trekking, wildlife encounters, and breathtaking viewpoints.
Discover the pristine beauty of this ancient rainforest and create memories that will last a lifetime.
Phuket's Waterfalls: The Complete Guide
Written by a waterfall novice (me), this guide offers honest insights, beautiful pictures, and practical tips for visiting these natural wonders.
Perhaps the waterfalls are not the most impressive. Still, as they are all located in the rainforest in different parts of the island, the nature experience was top-notch (as long as you remember mosquito spray).
A Culinary Journey: Exploring the Best Restaurants of Kamala Beach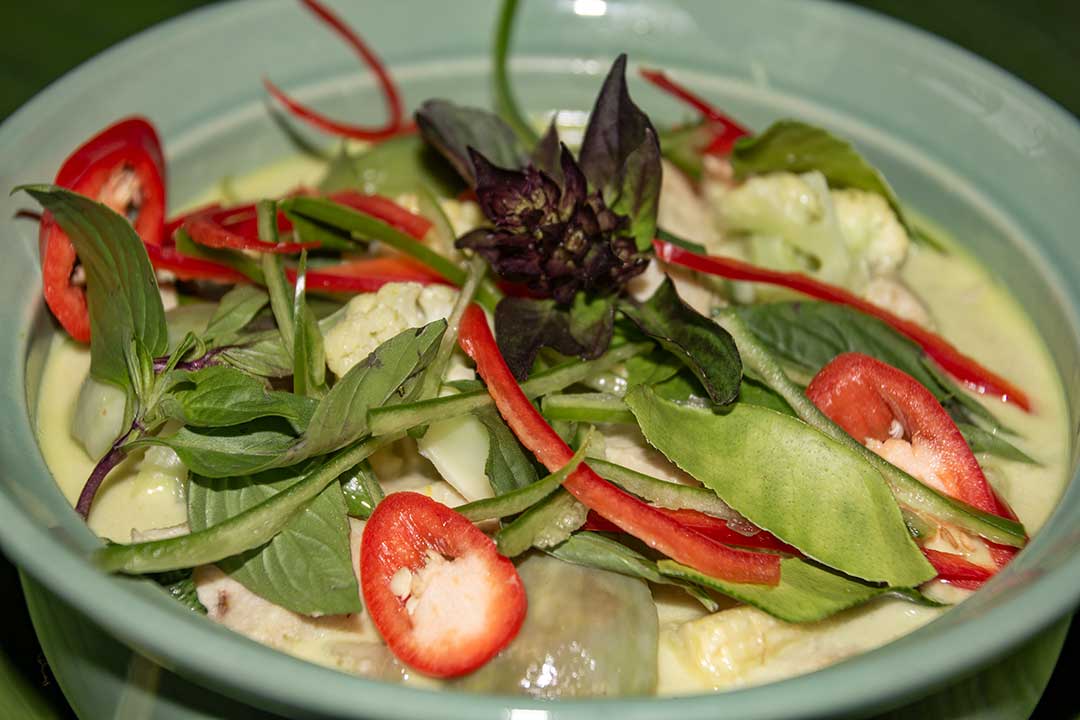 Explore my personal top picks, including the sublime steakhouse Plum Prime, the Thai elegance of Silk Restaurant, and the beachfront beauty of Lillo Island Restaurant & Bar.
I also asked for Bing AI's suggestions and got some interesting answers. I have highlighted the top-rated establishments adored by diners visiting from all over the world.
Kamala Beach caters to every taste, from authent½ic Thai dishes to international delights.