Rai Mae Fah Luang Art and Culture Park were home to one of the Mae Fah Luang Foundation's many projects.
The name Rai Mae Fah Luang, as the place first was called, reflects the project's purpose in a lovely way. Rai means plantation, and Mae Fah Luang refers to the king's mother, Her Royal Highness Princess Srinagarindra, the Princess Mother.
But the crops were not ordinary plants; Rai Mae Fah Luang cultivated the young hill tribe children's knowledge and skills. The skills they needed to live a better life.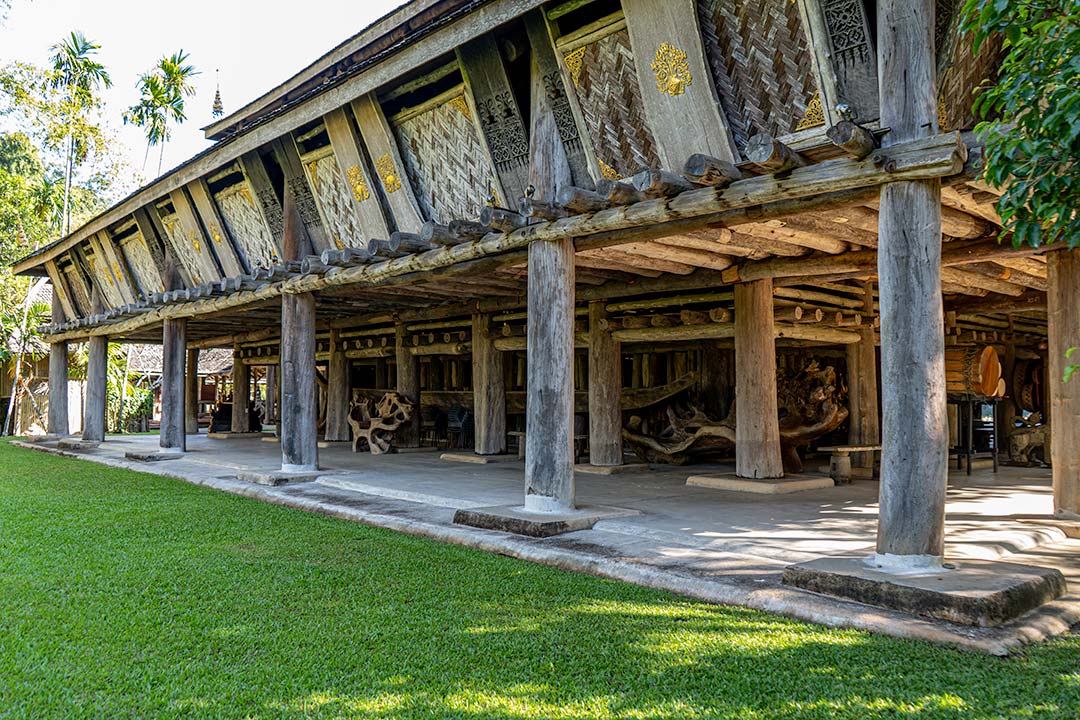 Years later, as the government initiatives to improve hill tribes' livelihoods became more effective, Rai Mae Fah Luang's focus shifted.
Rai Mae Fah Luang changed from an educational site; to a center for Lanna art and culture.
Rai Mae Fah Luang also changed its name to Rai Mae Fah Luang Art and Cultural Park. Today, it has northern Thailand's most extensive collection of Lanna artifacts.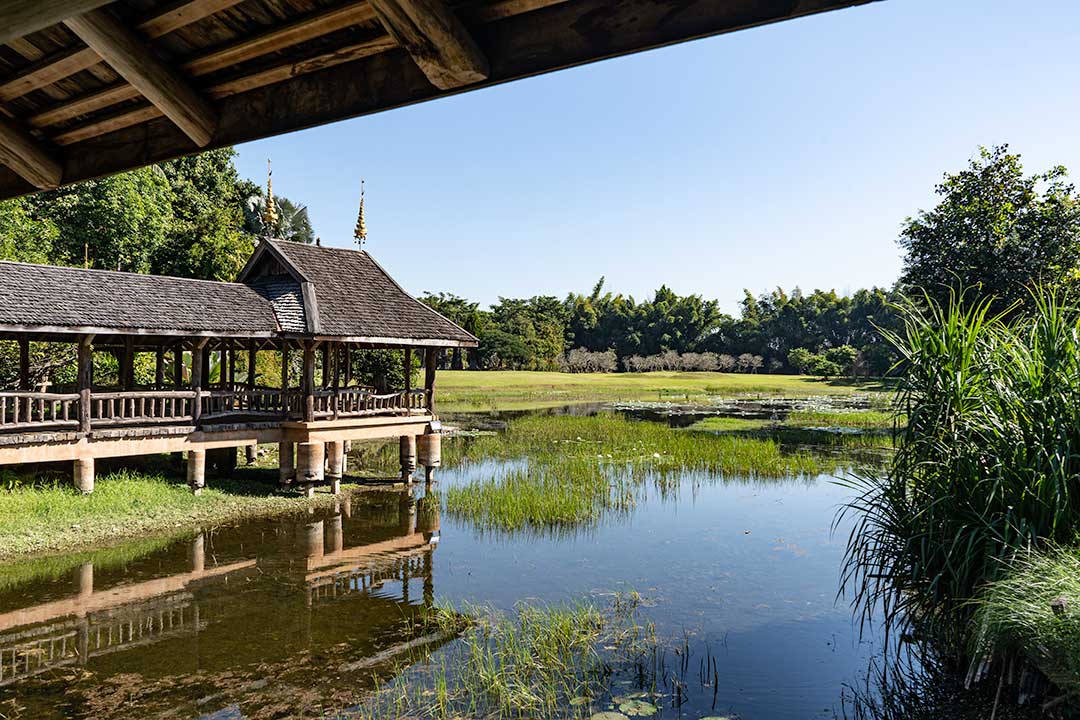 I have seen Lanna artifacts on display in many places on my travels around northern Thailand. But one thing that made Rai Mae Fah Luang Art and Cultural Park stand out from the rest was the display of Teak wood.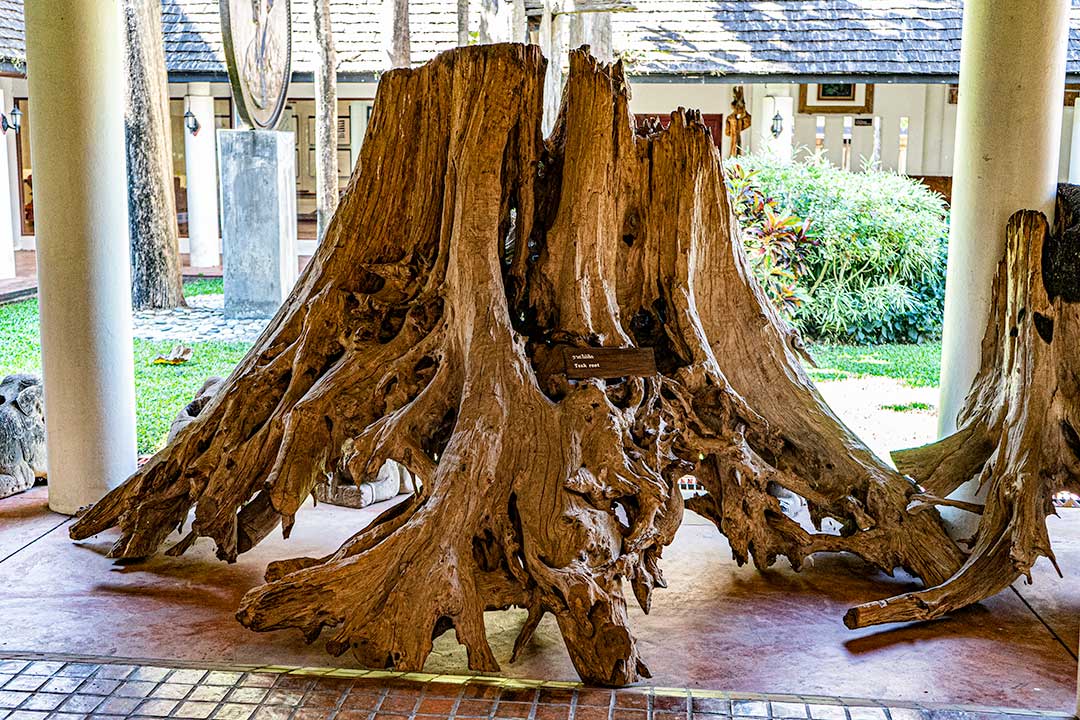 I got very excited when I saw the absolutely fantastic display of Teak and the products made from it. Not that the surroundings weren't beautiful, and the other things on display weren't interesting.
But, the Teak exhibition was out of the ordinary; it took my breath away, and excited me in a way, so it got my attention and I focused on this for the rest of my visit.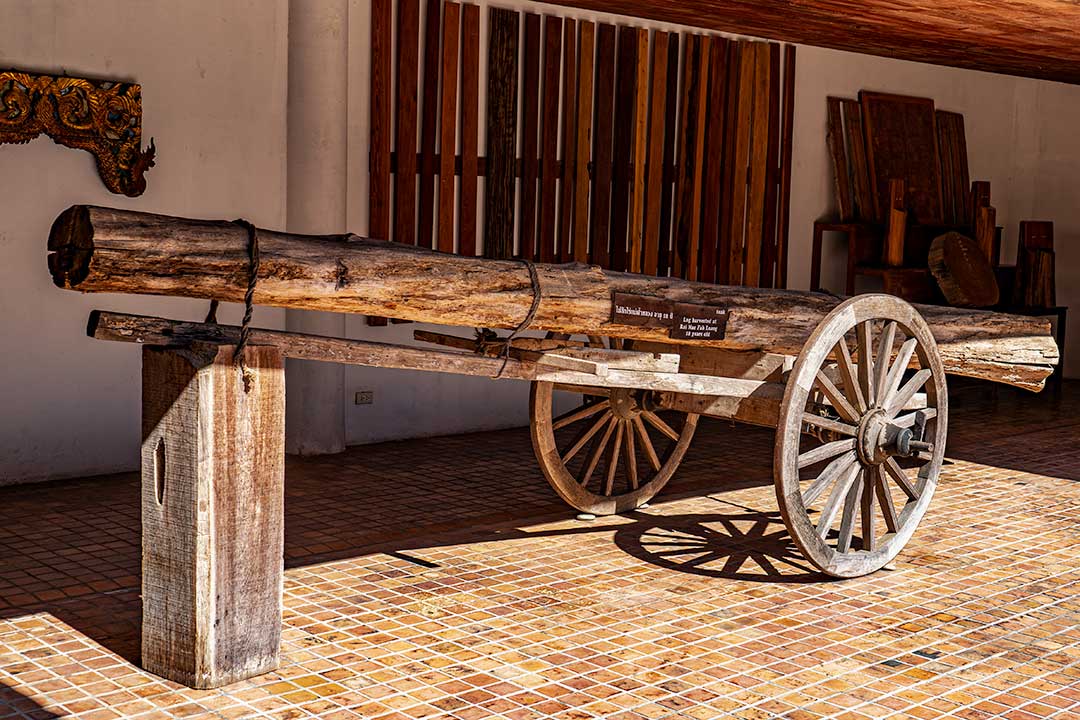 The exhibition showed all stages of teak processing over the centuries, from how the wood was harvested in the forest to the finished teak wood products, and everything in between.
All the traditional woodwork techniques were described in great detail, and the old tools were on display.
If you love woodwork, you are in for a treat. The exhibition in Rai Mae Fah Luang Art and Culture Park is one of the most impressive Teak wood shows I have ever seen.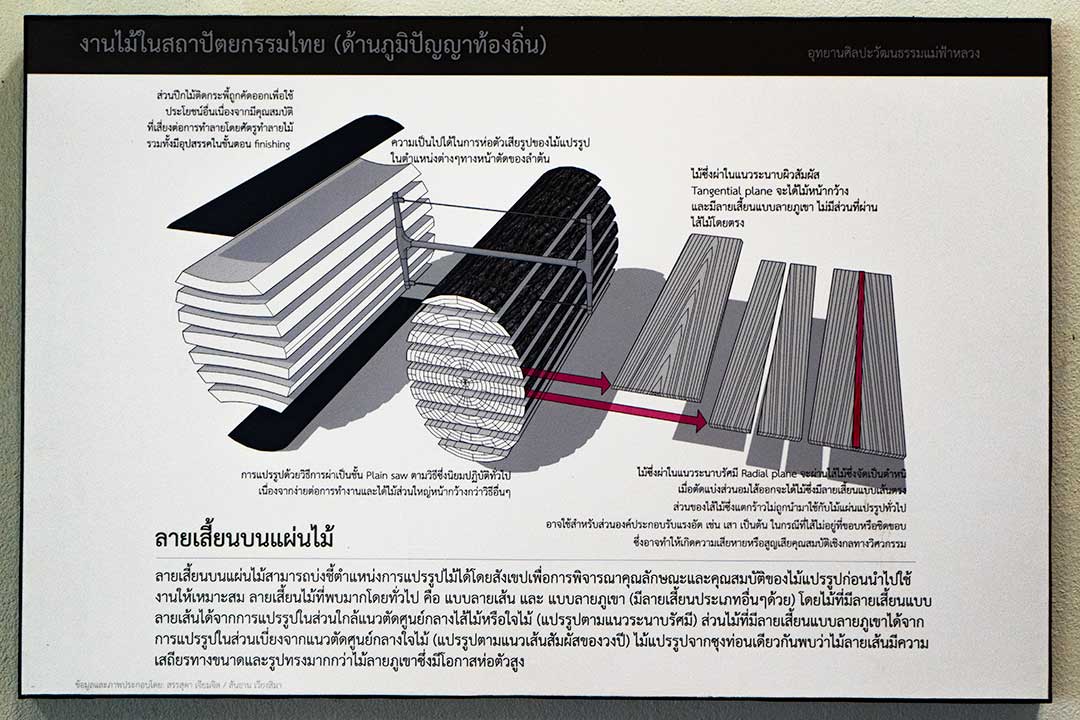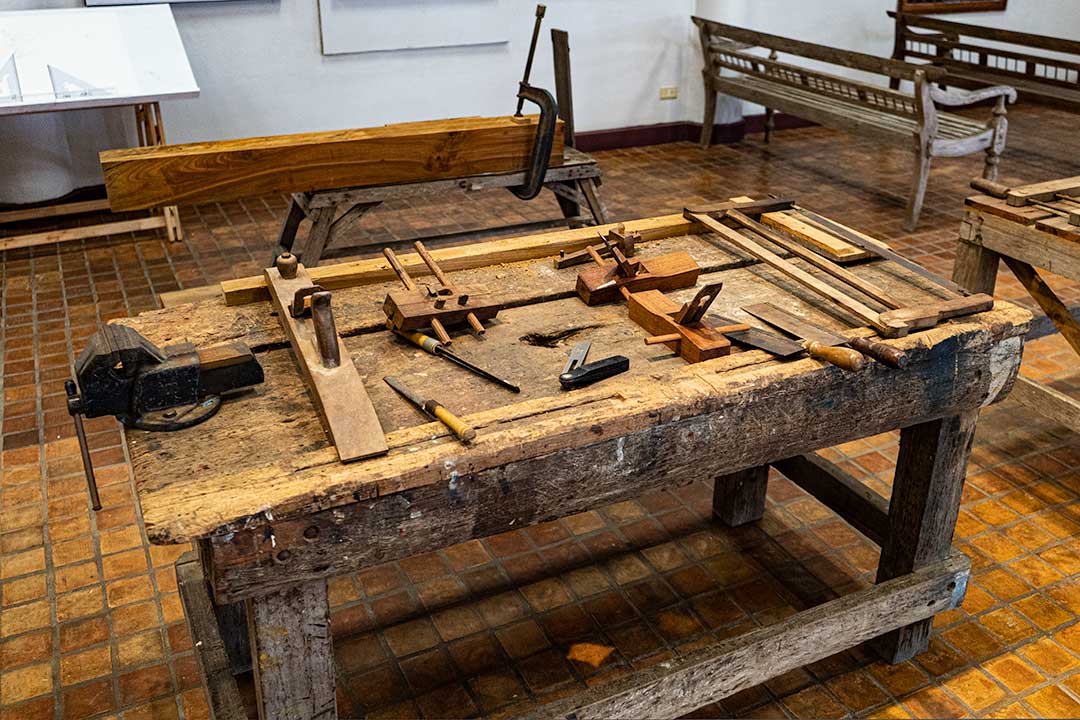 I was only at Rai Mae Fah Luang Art and Culture Park for a few hours. But, suppose I had spent more time and worked more methodically to gather material on how to work with Teak.
I'm sure I could have produced a detailed textbook on how to be a good woodworker. That's how comprehensive the exhibition was.
After walking through a few large rooms displaying woodworking tools and techniques, I came to the display of finished teak products.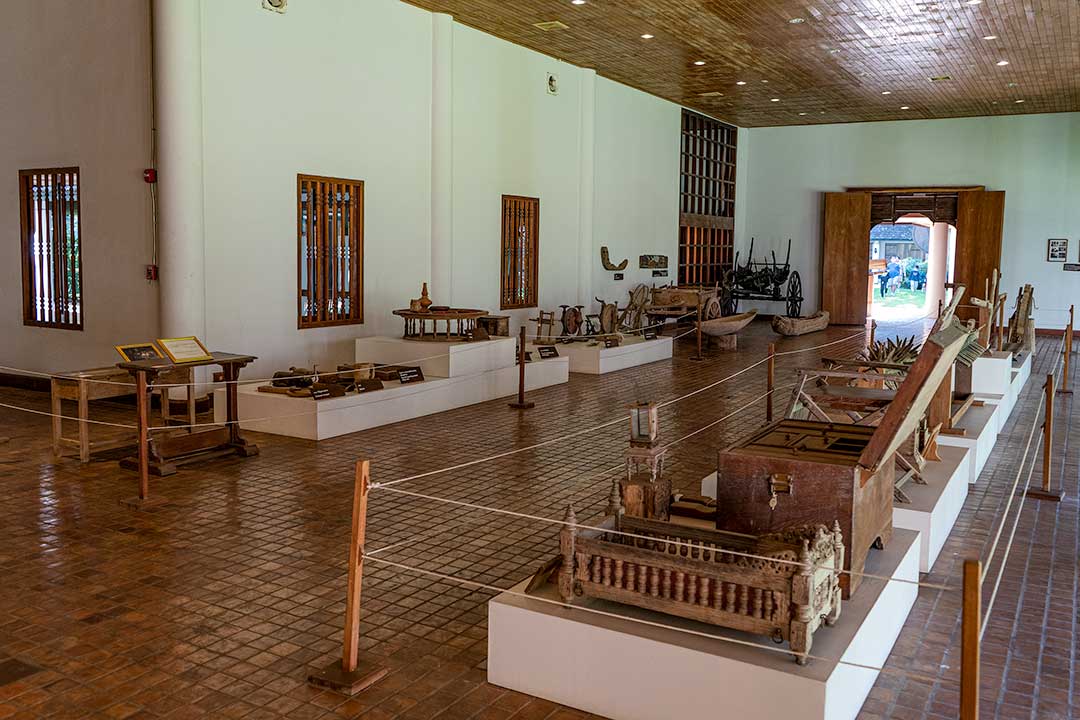 Here was everything, from items used in the household tools used in agriculture to religious objects, all made of Teak wood.
Rai Mae Fah Luang Art and Culture Park are one of the most impressively executed exhibitions I've seen on my travels around Thailand over the past three decades.
Perhaps not everyone shares my enthusiasm for Teak. And, for sure there are more beautiful landscapes and impressive parks than the one in Rai Mae Fah Luang Art and Culture Park in Chaing Rai.
But the overall impression was fantastic. The technical information about Teak wood was very professional and top-notch.
Everything was arranged elegantly and stylishly with a good eye for detail. The park and all buildings were very well maintained.
Nor was there the circus of food and souvenir stalls, normally everpresent in Thailand, wherever there is a chance of a show.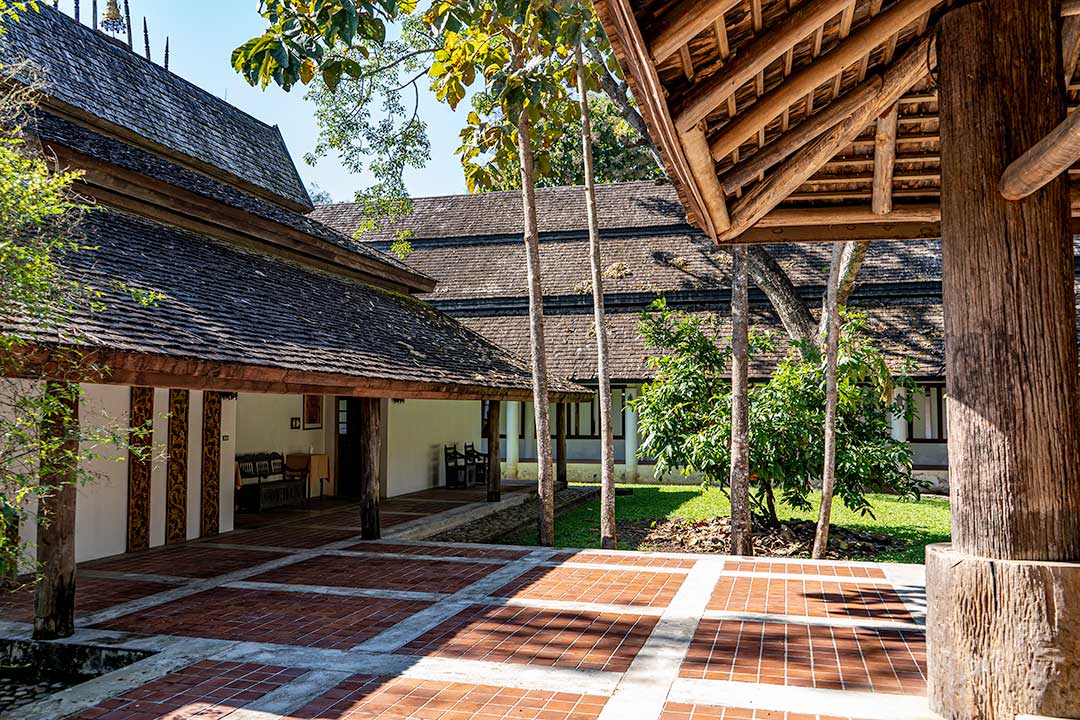 Not that I have anything against the circus, but the fact that it wasn't there reinforced the sense of elegance that pervaded Rai Mae Fah Luang.
Here are some more pictures.
How to find Rai Mae Fah Luang Art and Culture Park
The easiest way to find Rai Mae Fah Luang Art and Culture Park, is once more, by using Google maps. It is located about 5 k from Chiang Rai city center.